About The Founder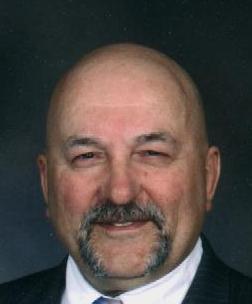 RESULTS ORIENTED was founded, and is headed by L. J. Lahodynskyj, who has a theoretical and practical understanding of strategy, processes and project management.

Lahodynskyj graduated with a degree in Applied Physics, become a chemical process engineer and went on to become a "technical wizard". During his various roles, he came to see that the major issues were a result of the business situation, rather than any technological challenge. To gain a wider perspective on business, he successfully completed the MBA programme at the University of Toronto.

L. J. Lahodynskyj has worked on 3 continents, within industries varying from engineering to retail, and for the following companies:
- Bombardier Regional Aircraft Division(Canada)
- Canadian Tire (Canada)
- IBM (UK)
- Oriel (UK)
- Aramco (Saudi Arabia)
- Badger (UK)
- CJB (UK)

Lahodynskyj holds the following professional designations:
- Chartered Engineer (CEng) from the Engineering Council
- Chartered IT Professional (CITP) from the BCS
- Project Management Professional (PMP) from the PMI
adhering to their professional and ethical codes of conduct.

He has taught at the University of Toronto, on topics such as e-Commerce, and has been published on diverse topics such as:
- 'Project Management: Weighing the Options', BCS Bulletin, 2001
- 'Structure Clashes', The Computer Journal, 1991

Proud to be one of the founders, and to have served as Chair, for the British Computer Society in Canada. This is an overseas chapter of the British Computer Society, setup in the 1990's, providing networking and professional development opportunities for those who come to Canada with their BCS designation.

© Copyright RESULTS ORIENTED. All rights reserved.